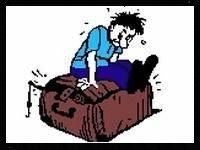 We take the privacy of our customers and website visitors very seriously, and have always been committed to responsible information handling.
You may browse our website without providing any information to us. If you choose to contact us
via email for more information, we do not share your email with anyone.
We adhere to industry standards and employ security safeguards to protect personally identifiable information from misuse or unauthorized access.
We do not sell, share, or rent individual personal information to anyone without your advanced
permission or unless ordered by a court of law.
Reeves Management Co. Inc. makes no representations of warranties, expressed or implied, as to the operation of this website, or the content information, content, materials, or products included on this website. Reeves Management Co. Inc. disclaims all warranties. Reeves Management Co. Inc. will not be liable for any damages of any kind arising from the use of this site, including but not limited to, direct or indirect, incidental, punitive, and consequential damages.
This site is created and controlled by Reeves Management Co. Inc. in the state of California, USA.
As such, the laws of the state of California will govern these disclaimers, terms, and conditions without giving effect to any principles or conflicts of laws. We reserve the right to make changes to our website, and these terms, disclaimers, and conditions at any time.